Faucet Repairs | Plumbers | Home Repair Specialist
Looking for Plumbers who can Install a Faucet?

or Plumbers who can Fix a Leaky Faucet?
Looking for dependable plumbers for faucet repairs?
Our plumbers are glad to do your faucet repairs. Call Dependable Plumbing Company, an expert Faucet Repair Plumbing Repair Company!
We understand when you have a need for faucet repairs in your home it is something you would prefer to not have; however, when you need to fix a leaky faucet it cannot be ignored (it just keeps on leaking, no matter how many times we wish it would quit). When you need faucet repairs and don't fix a leaky faucet in a timely manner, it can lead to other issues like high water bills, additional leaks, overflows or other common elements. Our plumbers have in-depth knowledge of faucet repairs that will work best for your home or office.
These days, there is an overwhelming amount of options and accessories from which you
can choose for your faucet repairs. If you are interested in replacing your Leaky Faucet with a new one, or just need repair or advice, give us a call we are glad to help.
Faucet Repairs - How to repair a Delta Single handle Leaky Faucet "D.I.Y"
The following is information for faucet repairs for Delta single handle leaky faucets. #1 shut down the water at its source and cover your sink drain with a rag so as not to lose any parts. #2 now remove the cover plate. You may want to use a pair of channel lock pliers and wrap the chrome nut with a rag so as not to scratch it. #3 you may have to remove the screw and pop the plate off with a screwdriver. #4 remove the metal cartridge assembly and clean it up with a solution of half vinegar/half water and look for the damage if any. If there is some damage found, replace those parts. Also replace the two matching O-rings, seats and springs. #5 now reassemble all parts as removed and turn the water back on.
Faucet Repairs - Repair a Moen Single Handle Leaky Faucet "D.I.Y"
To repair a Moen single handle leaky faucet, first turn off the water supply and open the tap so as to release water pressure in line. Now unscrew the handle and remove it. Remove the escutcheon and all the visible screws so as to lift/pull the escutcheon.Grab the retaining clip and pull it out by using needle nose pliers. Now grasp the plastic removal tool with pliers and move back and forth until the valve cartridge gets loose and turns freely. This will allow you to pull up/out and remove the valve cartridge easily.
You can purchase a new cartridge to replace this one. Apply silicone lubricant to new cartridge and install it like the other one came out. Do not forget to replace the retaining clip. Now attach the handle and turn on the water supply. If the problem is solved remove the handle and reinstall the escutcheon and handle.
Faucet Repairs or Leaky Drains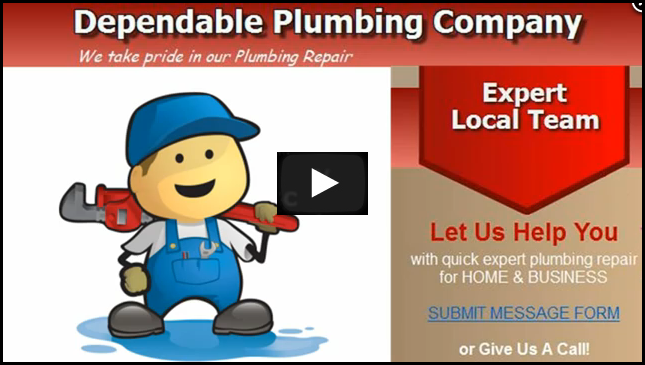 Perhaps your situation involves toilet repair while we do your faucet repairs. We can repair the toilet problem while we repair your other plumbing issues, you name it and our team can do it. If you have a small leak underneath your sink, it can become a nuisance, not to mention the damage it can do to your property. We are equipped with the tools and expertise necessary to repair any leak and give you peace of mind.
If you have questions or need additional help, please don't hesitate to give us a call. Our expert plumbers are experienced in all types of repairs. Let our plumbers help you with your faucet repairs today!